Dessert Kisses
Regular price
Sale price
$12.00 CAD
Unit price
per
All natural soy wax dessert like candles in a glass vessel. These Dessert kisses are delightful and there is so many choices!! Colorful soy base with whipped soy wax on top. Sprinkled with love, of course and soy wax confetti and various little soybee wax shapes.  Looks and smells just like the names!!
Made with Paraben and Phthalate free luxury fragrance oils. 
Strawberry - Strawberry shortcake delight
Pumpkin Caramel - Pumpkin Caramel Souffle 
Apple Kiss - Hot Apple Pie 
Cotton Candy - Need we say more!! Sugar spun clouds!!! 
Blueberry Muffins - Blueberry infused muffins
Banana Bread  - Banana Bread 
Maple Kiss- Maple Syrup (the real stuff) and Pancakes 
Loopy Loops - Every kids favorite cereal in the 80s 90s 00s !!! 
BirthDay Cake  - Fun-fetti Birthday Cake 
Moon Mist - Moon Mist Ice Cream! Banana, grape and bubblegum fragrance.
Sour Gummies- Sour Candy
Cookies n Cresm - Oreo cookies 
Container is re-useable.
Weight 6.5oz/184g
Burn Time - 35 hours
3oz/84g
Burn Time - 12 hours
 All fire safety precautions must be followed as well as candle care instructions. Never leave a candle unattended.
Share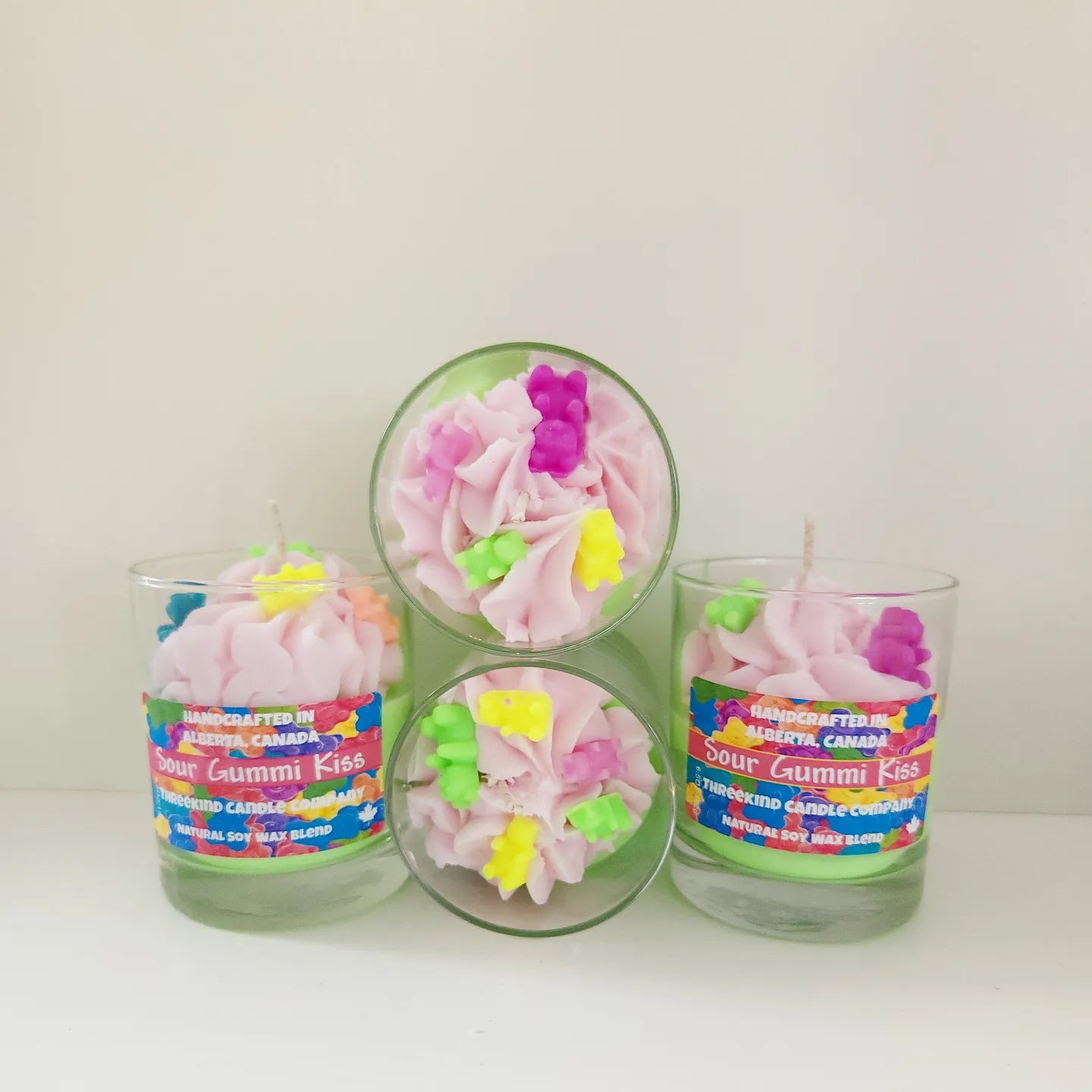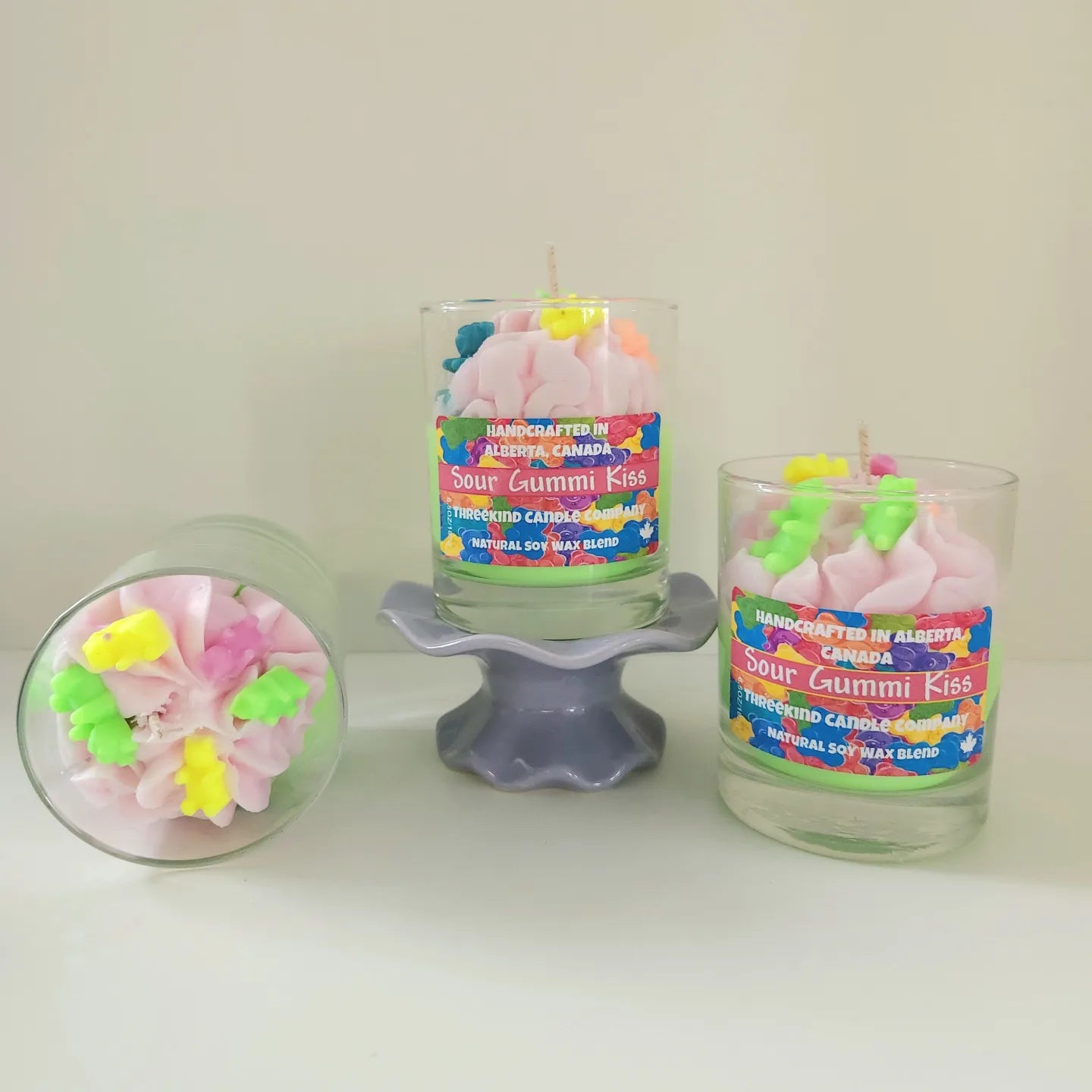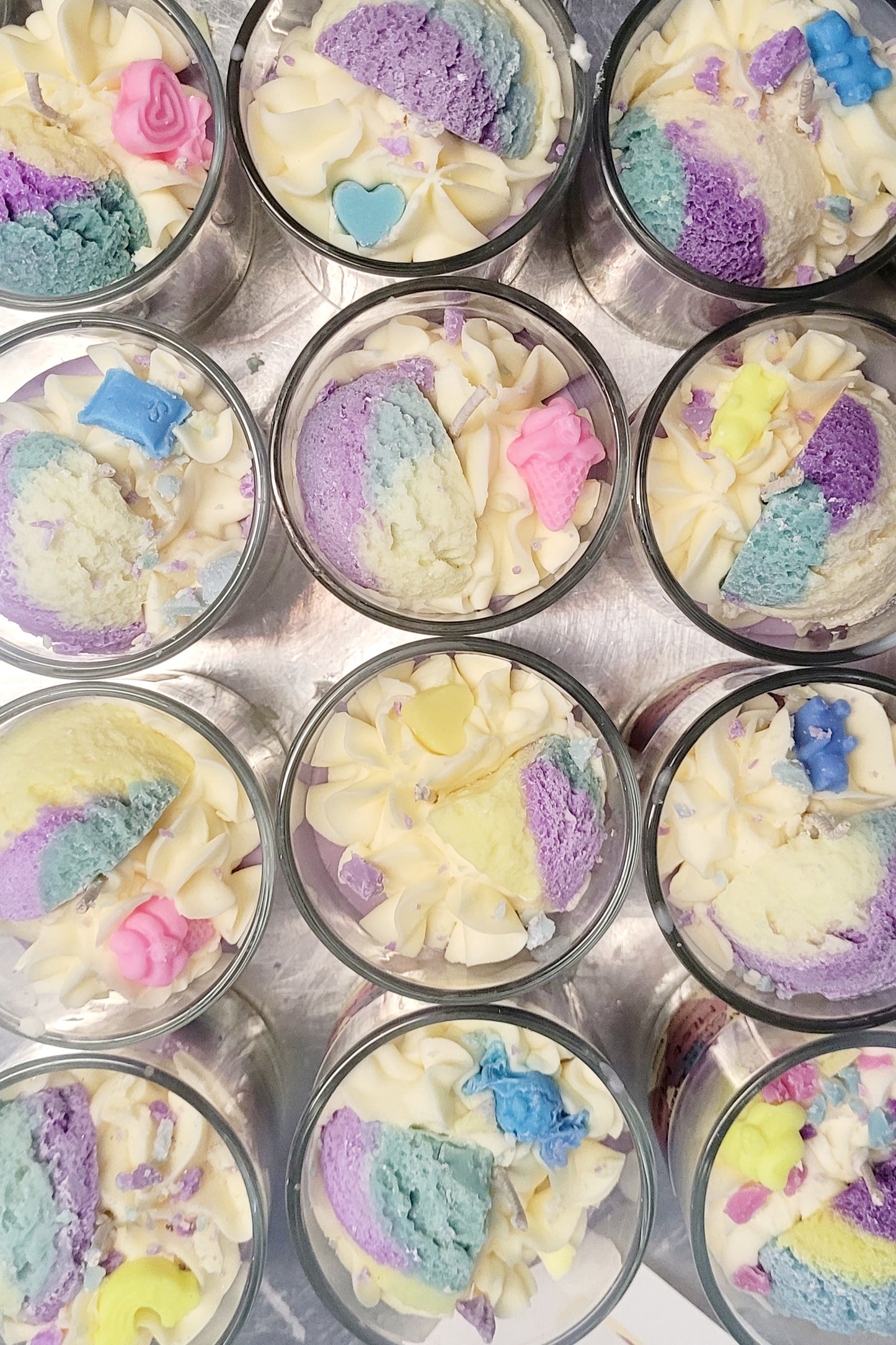 The candle scent is amazing and the colours are beautiful.
They are gorgeous!! And the smell---beautiful. I would definitely buy again
Amazing candles! 🍓
My friend and I were working at the Stony Plain market and found this wonderful company. We bought some candles from here and it is simply amazing. Beautifully made and the Strawberry Kiss smells delicious. Husband and wife are both very friendly and helpful.